About Alan's Roofing
Alan's Roofing is a professional roofing contractor in Brooksville and Central Florida, providing both homeowners and commercial customers with quality re-roof, new construction and roof repair services. We have a passion for the industry, extensive product knowledge and certified experience in professional roofing installations and repair. These are the reasons that our company excels as a local roofing company.
About the Owner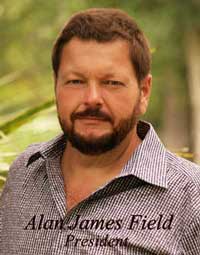 Alan J. Field is chief executive officer, president and founder of Alan's Roofing. Alan opened the doors in 1987 and has been committed to installing quality roofing systems while providing excellent service at affordable prices to residents and businesses in Central Florida and beyond for more than 25 years.
Alan's keen interest in business and his natural talent for roofing installation became apparent early in his career. He started re-roofing homes in Hernando County and grew his business for ten years. His creativity and persistence during tough times helped his business continue to grow. When a shortage of roofing materials threatened to stop work; Alan's Roofing bought its own semi-truck and traveled county-to-county buying materials in order to serve their customers in a timely and affordable manner. It was this commitment to the clients and a personal drive to succeed that helped the company tremendously when other smaller companies had to close their doors.
Our Company's Mission
We believe in a standard of excellence when hiring employees, developing relationships with product vendor's and in educating our clients in order to meet their expectations and ensure ultimate customer satisfaction. We install all roofing systems with the training and professionalism to meet and exceed our manufacturers' specifications.
Community Involvement
At Alan's Roofing, we care about our community, and our employees give back in many different ways. Here is just a bit of what we do:
Support the Hernando County Youth League
Donate a roof each year to Habitat for Humanity of Florida
Donate to 4-H/Florida Sheriffs Association
We also encourage our employees to give back by volunteering their time or providing financial support to various organizations of their choice.
Looking for a price? Get a no cost, no obligation free estimate.